Pisa is located in Tuscany, Central Italy. It well-connected with the rest of Italy and with Europe and is easy to access by car, by train and by air.
By train: Pisa is well-connected by a strong rail network to all the major cities in Italy and Europe. The city's main station is called Pisa Centrale. If you arrive in Florence (Firenze Santa Maria Novella) there are regular trains to Pisa and the journey takes just an hour. For more information you can visit the website of the Italian railway network (Trenitalia).
By air: The international airport of Pisa is served by several international airlines and they are daily connected to most of the main Italian and European Airports.
Pisa is a relatively small town  where you can reach all important sights easily by foot. However, the copany managing the public transport in Pisa ist called "Compagnia Pisana Trasporti" (CPT) and you can find further information regarding rates and charges on this website.
Visit Pisa
The symbol of the city is the Leaning Tower (or Tower of Pisa), situated in Piazza dei Miracoli together with the Duomo and the Baptistery. The Leaning Tower is within a 15 minutes walk of the Workshop Venue.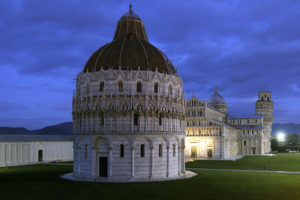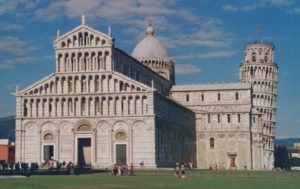 However, Pisa vaunts thousands of years of history and many more attractions in Pisa are worthy of attention too, from lovely squares to river walks (Lungarni), museums and University buildings. To find out more about the attractions in Pisa you can visit the official website of tourism for Pisa here.